Amar Desh Indian Restaurant
2411 W Olympic Blvd Ste 5, Los Angeles, CA 90006
Order now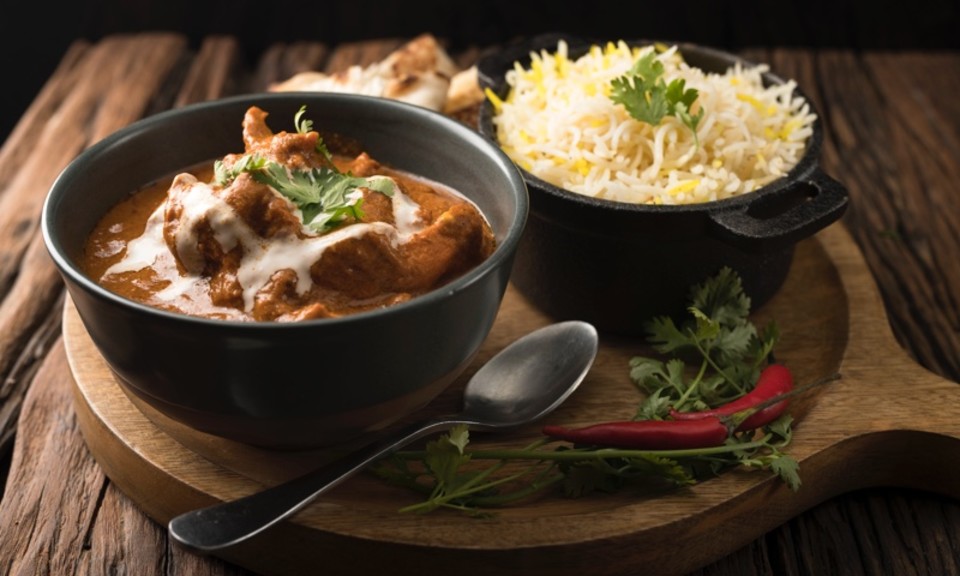 Hannah
The Chicken Makhani was creamy and flavorful, more delicious than the other Indian restaurants I have tried. I ordered very spicy and to me it was just mild, but this is a personal thing so just be clear that you want it really spicy if you do. Be sure to try the Aloo Paratha! Also their Kheer is delicious and not overly sweet, just right, and a reasonable portion too. Some restaurants skimp on portions and lose my business. Looking forward to try other things on their menu!
Yulon
Arrived earlier than anticipated. Delivery person was polite. Food was the best! Very heavy, but absolutely delicious. The curry was quite oily but that honestly made it extra tasty with the naan and roti. I also ordered pakora and samosas. Perhaps next time I'll order a salad to balance it out lol. But the flavor was on point. A lot of leftovers that I look forward to eating.
Samantha
I order from here regularly, and love it so very much. Always get the veggie dinner for two. Thirds most recent time it came without samosa's, and was pretty heartbroken! They've never forgotten that before, so next time I'll be putting that in the notes, but i definitely recommend this place! So good!
Cassia
Consistently GREAT food; order all the time and NOT ONCE have they forgotten an item or confused the order. A little too much oil in the food every now and then, but a small, small thing. We always order the veggie dinner for two and it's always wonderful.
Maury
Great restaurant, my go to Indian! Even the delivery person is really nice. I requested nothing disposable other than what is necessary by nature, and they even packed my food in a reused cardboard box from their produce inventory. This place rocks!
About us
Chicken, Dessert, Dinner, Healthy, Indian, Lunch Specials, Salads, Soup, Vegetarian
Today

Delivery: 11:00 AM - 9:00 PM

Takeout: 11:00 AM - 8:45 PM

Delivery

Monday:

11:00 AM - 9:00 PM

Tuesday:

11:00 AM - 9:00 PM

Wednesday:

11:00 AM - 9:00 PM

Thursday:

11:00 AM - 9:00 PM

Friday:

11:00 AM - 9:00 PM

Saturday:

11:00 AM - 9:00 PM

Sunday:

11:00 AM - 9:00 PM

Takeout

Monday:

11:00 AM - 8:45 PM

Tuesday:

11:00 AM - 8:45 PM

Wednesday:

11:00 AM - 8:45 PM

Thursday:

11:00 AM - 8:45 PM

Friday:

11:00 AM - 8:45 PM

Saturday:

11:00 AM - 8:45 PM

Sunday:

11:00 AM - 8:45 PM